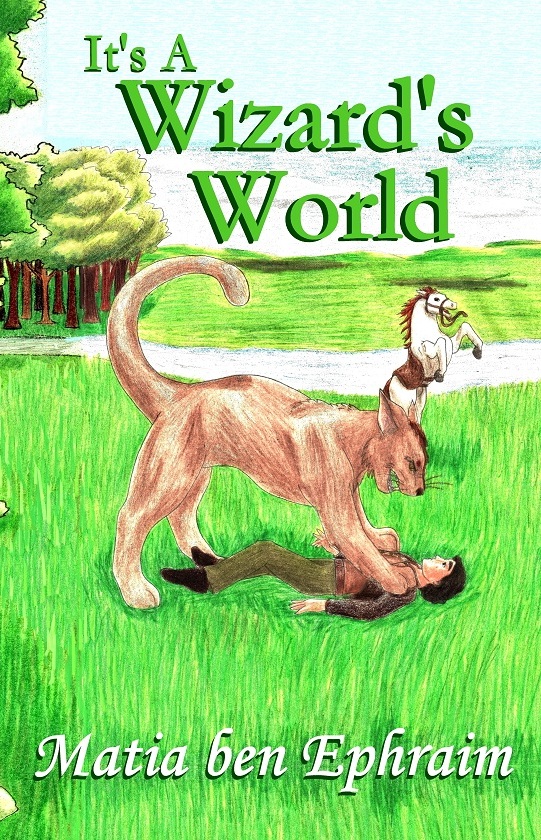 From the back cover:
It's been two months since Dogalas laid Allard Garwhyn to rest, yet the memory still haunts
him. Low on supplies and without a friend, the semizard from Kharathad finds himself aimlessly
adrift once more through the barren loneliness of winter. Will he ever find his birth parents,
and the mystery girl glimpsed in more than a dream? Or is he Fated to wander the land forever,
never knowing which dangers await him around the next corner?
Reenter the spellbinding world of Doronloch, where everything you knew about T.W.O.K. is about
to be expanded twofold. Bestial run-ins, secrets unearthed, insidious intrigues - even a date
with Destiny, when the time finally comes. But be forewarned - history tends to repeat itself,
and when it comes to fending for one's own, it truly is a wizard's world out there.


Sequel to The Wizard of Kharathad
It's A Wizard's World
Under the designation header '
Tales of Dogalas
'
Book 2 of the T.W.O.K. Series Preceded by
The Wizard of Kharathad
Date of release: Tuesday, December 19, 2017
5
1\2
" x 8
1\2
" trade paperback
316 pages (numbered pages end on 302)
33 chapters (& a prologue)
125,000 words (700,000 characters) approx.
Available on
Amazon
List price: $8.00